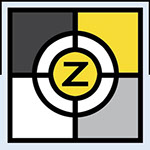 We are a group of talented creative professionals that have a passion for Art, Graphics, Design, Photography and
finally Fashion, Aesthetics and Style and we love to create and produce Artwork for Visual Communications.
Instead of us telling you how great we are.. Is better that our clients talk about us... See the quotes below.

Have questions or comments?. Just want to say hello?. Interested in having a consultation?.
We would like to hear from you…